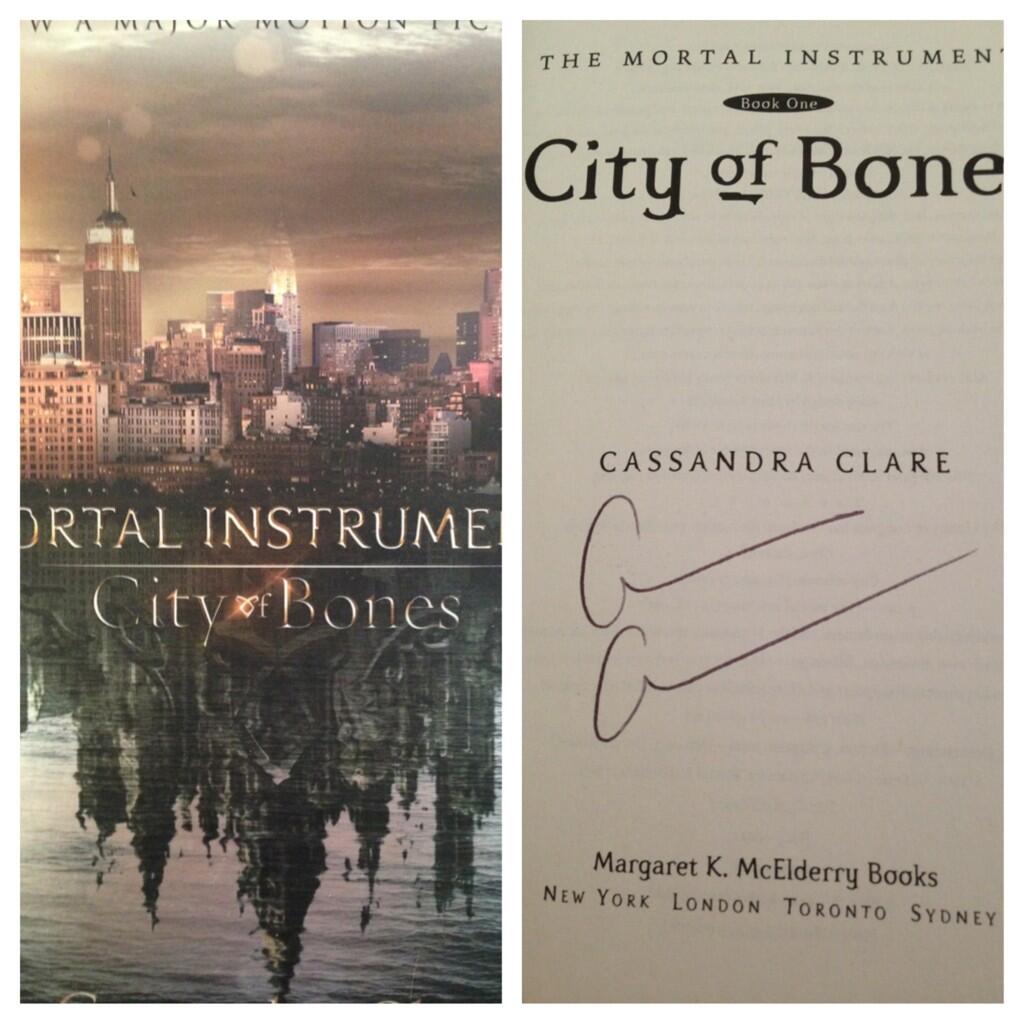 Katie is bringing back one awesome pressie from BEA! And guess what? It's going to be a giveaway! Look for it in the coming weeks because it's a TMI Movie edition of City of Bones and it's signed by Cassie herself.
It looks like our Mundie Mom was helping out at the Cassie signing today and someone tagged Katie on this adorable photo. Look at that fan's expression! And, of course, Katie's own grin. Being in front of Cassie does that to you. You just want to keep smiling.
Over on instagram,
clubfandemonium
, snapped an entirely perfect picture of Cassie and Katie. They were both trying to take pics of the props from the movie (pictured in previous post). Such a fun shot. Look at the concentration on their faces.
And lastly, one more clubfandemonium picture from last night's TMI party. Don't you love the rune on the floor?
I, personally, love these photos and thank the fans who've been tagging us on them. For those of us who didn't make it to BEA, it's so fun to see all the crazy awesomeness that goes on there.